Human Flourishing is a construct that individuals can move beyond just going through the motions of their days, and can do more with optimum performance, motivation, and health.

In the Inner Heroes system the good is always there in the individual and resides in their function. This is because Inner Heroes takes a Humanistic approach.

As the human being flourishes, Inner Heroes™ helps individuals to discover their purpose in order to self-actualize.

A soldier's nature as a human being can provide them with guidance with respect to how they can function in the military, workplace, and in personal life. It is their use of the
Inner Heroes™ system through volitional consciousness that their distinctive capacity and means of survival would reach optimum levels.

One's own life is the only life that a person has to live in the best way possible, and one can accomplish that through their unique Hero.

INNER HEROES™ ESTEEMS THE MILITARY
Feelings of self-worth and high self-esteem can flourish in an atmosphere where individual differences are appreciated, communication is open, and Heroes are recognized.

In the Inner Heroes paradigm, everyone is a distinct and different type of Hero. This lends to a deeper understanding of human interactions.

Inner Heroes™ creates a paradigm and atmosphere where everyone can grow, but more importantly, flourish.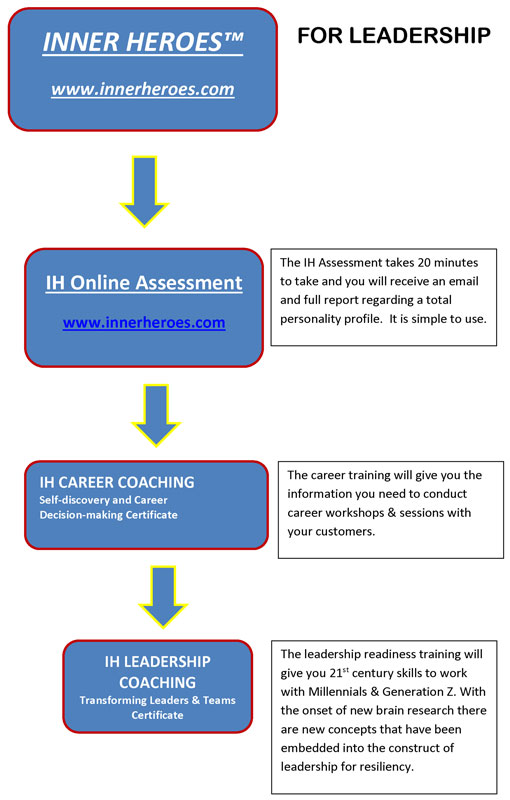 ----------------------------------------------------------------------------------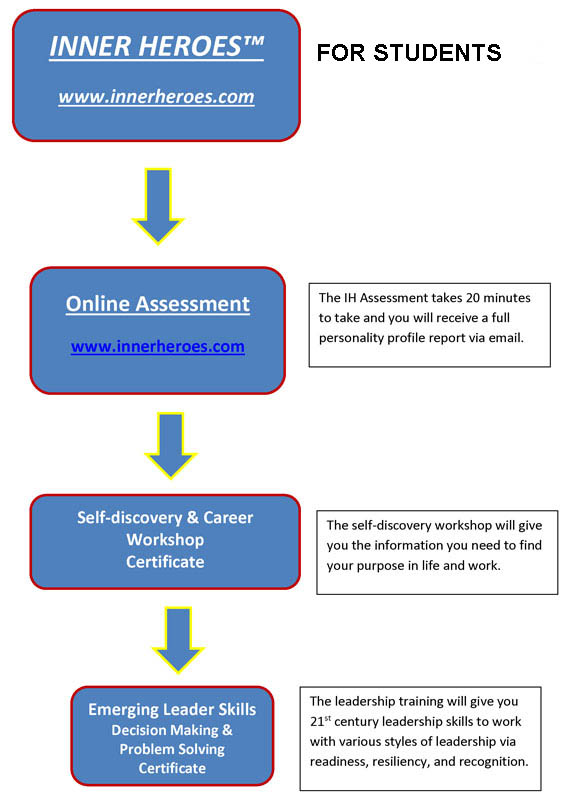 Partial client List
US Navy, TAP
US Coast Guard
US Army
US Air Force
Arapahoe/Douglas Works!
California Welfare-to-Work Program
El Paso, Texas, One Stop Center
Inglewood One Stop Center
Foster Care Independent Living Program
Association for Job Search Trainers
New Jersey Dept of Labor Employment & Training Division, Burlington County
International Career Development Conference
South Bay School-to-Career Program
The Coach Stop Express Radio Show
Southern California Rehabilitation Exchange



DreamMaker Publishing