Carolyn's Assessment as referenced in the 2009-2013 What Color is Your Parachute by Richard Bolles
CLICK FOR ONLINE ASSESSMENT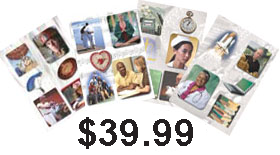 Discover who you are! Take this fun & quick personality assessment now!


This is both a delightful book and a web site. Carolyn gives an intelligent and warm explanation of the idea that all mankind divides into four basic personality types, or temperaments, ... based on the earlier work of ... David Keirsey, Isabel Myers and Carl Jung. Highly recommended" - - Dick Bolles, author, What Color Is Your Parachute? 2010 edition; 10 million copies sold.



FOR EDUCATORS:
Advanced Inner Heroes
Certification Training
LIVE VIRTUAL TRAINING ON ZOOM


FOR LIFE COACHES:
Inner Heroes Life
Coaching Certification
ONLINE TRAINING

What is a hero?
In Joseph Campbell's The Hero's Journey, he describes the typical adventure of the archetype known as The Hero, as the person who goes out and achieves great deeds on behalf of the group, tribe, or civilization. Inner Heroes is my contemporary presentation of the four temperaments and it is designed to help people look inward and discover their true greatness, their inner hero. As each hero takes their own unique journey they become the hero of their own life. The readers of Follow Your Inner Heroes To The Work You Love relate to heroes because most of them had heroes growing up. Now it is time for them to realize that they, too, have special qualities within themselves to achieve their heart's desire and be a success.
Follow Your Inner
Heroes To The Work
You Love, formerly
called Follow Your
True Colors To The
Work You Love,
Paperback, 212 pages
Companion Workbooks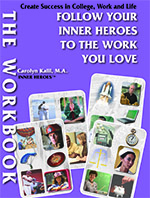 Adult Workbook
The Workbook: Follow Your Inner Heroes(tm) To The Work You Love

This fun and practical workbook can be used as a stand alone or, better yet, as a great companion to the text book in groups or classes. Students love this innovative course filled with exercises in self-discovery and career planning.
All Products
Book Reviews
Reader Comments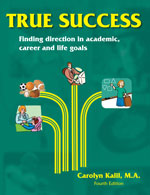 Youth Workbook
True Success

Introduces students to the 4 Inner Heroes(tm) personality styles and guides them toward a career pathway that fits with who they are. A journey in self-discovery, it is sure to help students gain a better understanding of their natural strengths and talents. As they do, they become well equipped to select the college major or trade that's right for them and identify careers in which they will thrive and find true satisfaction.

Success Pointer
Booklet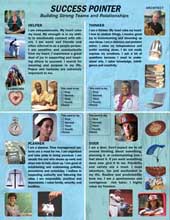 12 page booklets sold in packets of 25 for $148.75, which is $5.95 each. Use with individuals or groups

Career Pointer


12 page booklets sold in
packets of 25 for $148.75, which is $5.95 each. Great for
workshops or 1-on-1.
My newsletter comes out every two weeks and contains success stories from our readers, plus other career hints and relationship tips.
Contact Us at
DreamMaker Publishing
(310) 454-2294
This website is not affiliated with True Colors International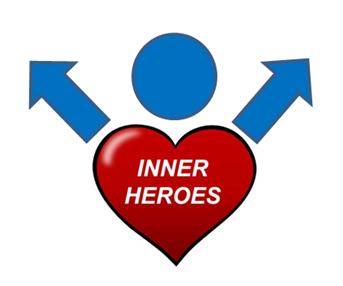 INNER HEROES™
A simple personality system that is evidence-based with an online assessment coupled with programs to create the life you really want.

Site Under construction

Live Your Best Self
Now!
We'll Show You How



Begin the INNER HEROES™ Journey to Happiness & Success
Ready to know your True Self?
Discover who you are, not who you were told you should be.
Take the online assessment and receive a 34 page report.


Blueprint for Your Path to Success in Relationships, Work & Life

"What an exciting book to discover meaningful work that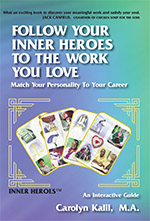 satisfies your soul."
JACK CANFIELD
Chicken Soup for the Soul

"Read this book and learn to earn more now"
MARK VICTOR HANSEN
Chicken Soup for the Soul


Best Selling Book, Follow Your Inner Heroes to the Work You Love.





Become an Inner Heroes™ Certified Facilitator and Career Coach
Find the Work You Love





Take the Advanced Inner Heroes™ Certification for Educators
Self-Care & Student Care: Reduce Stress, Anger, Anxiety & More



Become an Inner Heroes™ Certified Life Coach
Awaken & Transform from the Inside-out






Meet the Author
Carolyn Kalil, MA
Inspirational Speaker, Counselor, Coach, CEO
Author of the Best selling career book
"Follow Your True Colors to the Work You Love"
Updated Version: "Follow Your Inner Heroes to the Work You Love"






Useful Temperament Tools for Success In Work and Life
Looking Ahead with the Journal, by Steven E. Beasley, Managing Editor
Introduction to this Issue, by Carolyn Kalil, Guest Editor
Chapter 1: The Journey: The Narrative Approach to Carolyn's Story, Carolyn Kalil
Chapter 2: Self-Discovery: Inside-Out Approach To Life and Work, Carolyn Kalil
Chapter 3: Follow Your Inner Heroes To The Work You Love, Carolyn Kalil
Chapter 4: A Didactic Career and Transition Program for Maximum, Minimum, and
Pre-release Level Incarcerated Individuals in Correctional Education, Sujata Ives
Chapter 5: Using Temperament and Interaction Styles with Clients for Career Development
And Job Transition, Carol A. Linden
Chapter 6: The Psychological Aspects to Customer Service, Merle Rhoades
Chapter 7: Thank God It's Monday (TGIM); Helping Career Practitioners Create A More
Stable, Enjoyable Work Environment For Greater Job Satisfaction Using The Character
Champions Framework, Diana Ketterman, Cindy Fu, and Tara Holquin
Chapter 8: Let's Start with the Children: A Developmental Approach to Career Planning for
9th to 12th Graders, Cheryl Kelly
Book: Follow Your Inner Heroes(tm) To The Work You Love, $24.95
DreamMaker Publishing, Inc.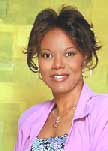 Carolyn Kalil, MA
Best Selling Author
Past President NECA , National Employment Counseling Association, a Division of the American Counseling Association